Hotel ILUNION Las Lomas's Services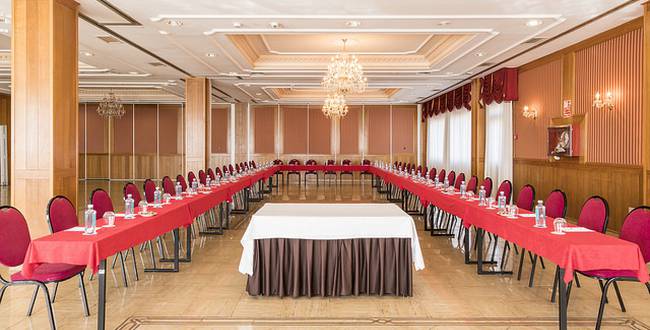 SERVICES ILUNION LAS LOMAS IN MÉRIDA
Enjoy an all-round experience at our hotel and pool in Mérida and discover everything we have to offer you: Outside the room itself you will find a wide range of services to enjoy an unforgettable stay in the monumental city of Mérida.
Restaurants to cater for every taste: Hotel Las Lomas in Mérida has a spacious restaurant for you to enjoy our wonderful buffet breakfast and à la carte lunches and dinners. Enjoy a quiet coffee with views over the pool after that meeting, at our chill-out cafe-terrace. Ask us for today's papers and the drinks menu.
We offer you excellent facilities to make your stay a success: Large outdoor pool, computer area, working area and Internet connection.